Multilingual WordPress: What are the advantages for your website?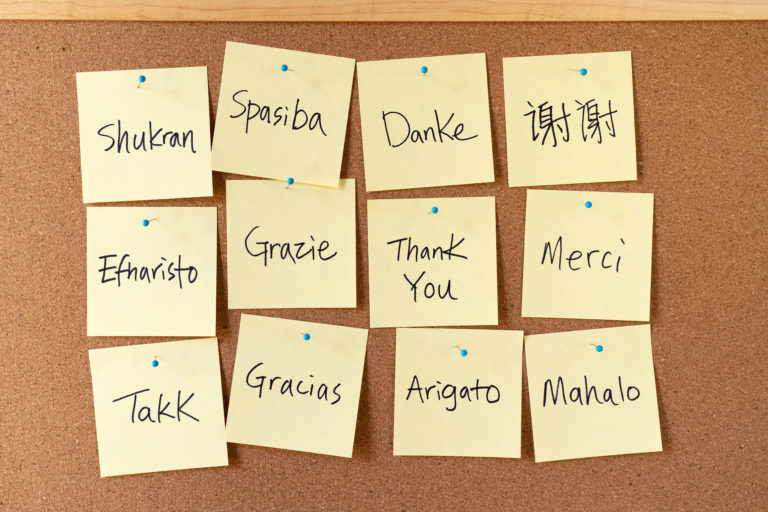 As we know, WordPress is the management system for websites, blogs, e-commerce, among other types of pages. But, what is the advantage of making my site multilingual? WordPress is the most used website creation platform in the world. So making your site accessible in other languages ​​isn't a bad idea, is it?
In addition to improving the user experience, translating your WordPress site also helps a lot with SEO. However, several questions often arise in this process.
Therefore, we decided to talk a little about the advantages of translating a WordPress site, in addition to mentioning some plugins used and why to perform this task.
Why translate a website in WordPress?
The first point is about why to translate your WordPress theme to another language. You must ask yourself if you really need a translated website and if it will be good for your business. For this, it is very important that you have a strategy and a goal set out according to your business and your website.
Do you want to offer a complete and pleasant experience to your website visitor? You don't want your client to read things in another language, such as "Show more", "Show less", "Continue Reading</em >" on a website in Portuguese?
Or imagine the visitor having to translate your site with Google's translation feature? As much as the tool is good, it's not the same thing as a translation well done by a professional, is it?
Aquality translation improves the experiencethat your browser will have and, consequently, will increase your conversion rate and time on the site.
In addition, reading content in the native language brings more credibility and confidence to the user. Therefore, we must speak the same language as our customers to avoid misunderstandings and loss of sales.
In addition to the user experience, translation helps a lot with SEO, organically ranking your business in other countries. And who doesn't want their website on the first pages of Google organically, right?
For example, you have a WordPress site that has an English translation. Google will be able to index this additional language in a separate content, thus making you more views in the search engines of the platform.
This is a way to increase your website traffic and gain new customers and users around the world, in their native language. Amazing, isn't it?
WordPress, unlike other platforms, uses the correct registration of translated content without relying on automatic browser translations. Thus ensuring greater fidelity to the posted content.
However, we must be very careful. If configured incorrectly, additional languages ​​can negatively impact SEO. Therefore, it is very important that you have trained professionals by your side, applying the correct techniques and supporting and monitoring your website at all times, as is the case with MW Online.
How does translation work in WordPress?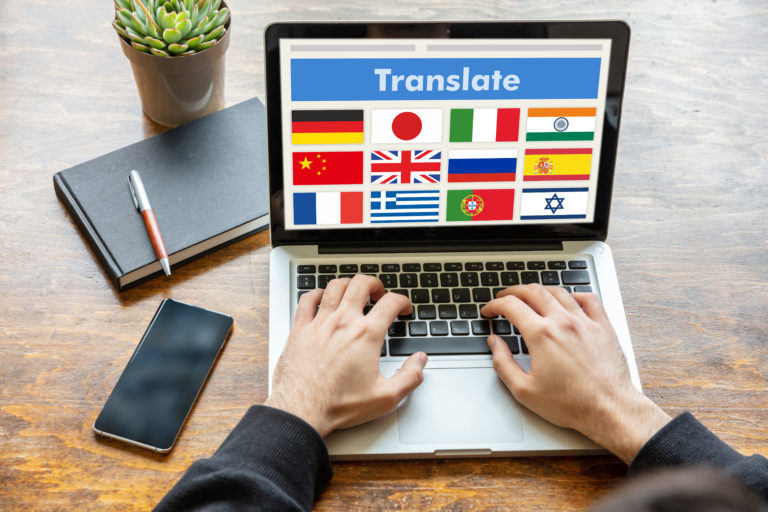 The translation is done through plugins that allow the registration of contents in several languages, without nationality limits. Of course, there is also the possibility of doing the translations in-house, with a professional translator.
These plugins can be used on any version of the WordPress site. There are currently several that are used for content translation. The main ones being the ones we recommend: WPML and Loco Translate.
It is a plugin that is used by more than 200 thousand people. It allows you, within your own browser, through your WordPress Dashboard, to create countless translations. For the most diverse languages! All your theme or plugin needs is to provide a .PO file and the plugin will provide you with the entire interface for the translation.
WPML is a premium and complete plugin. It allows authors to write their content in different languages ​​and translate it. With WPML you can organize multiple languages ​​on the same domain, subdomains or completely different domains.
In addition, WPML provides features for translation management and professional translation of content, being compatible with themes, plugins and page builders, without the need to edit files.
Automatic translation: is it worth it?
Without a doubt, automatic translation is faster, more practical and more economical. However, this method may hinder the performance of your site and drive away visitors, negatively influencing traffic.
Google search engines will not have a site with relevant content to be indexed on search pages and it will only appear abroad if the search is requested on foreign sites.
In addition, automatic translation may result in a less professional website for visitors, as the translations may be too literal and also meaningless in some sentences, disrupting the user experience.
How can MW Online help you?
MW Online specializes in creating and improving websites on the WordPress platform. With regard to translation, we can configure it for any language, as long as the contents are provided, or the client includes the translations later. Theme translations are 100% reliable, as we do not use automatic translation.
In short, translating WordPress sites into native language helps to improve visitor experience and organic ranking on Google. Making a great impression on the user while he browses your page and bringing even more visitors to your page, from any corner of the world.
Your page is your online presentation for visitors and it is very important that it translates well!
Therefore, there is nothing better than having WordPress site creation specialists by your side. MW Online is able to assist with WordPress translations, in addition to developing projects and making improvements to websites on the platform. All carried out with close follow-up and quick and personalized service to solve possible doubts or solve any problem. With MW Online, your website will always be secure and online.
If you want to know more about MW Online services and what we can do for your business, click on the titles below.